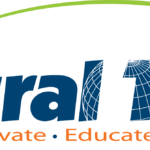 Website Central Technology Center
Elevate, Educate, Empower
PRIMARY FUNCTIONS: Provide administrative support and assistance to ACD instructors, Lead Support and Director. Answer telephone inquiries; learn details and stay current on every class offered; enroll students, process class payments and provide problem-solving solutions; maintain enrollment databases.
RESPONSIBLE TO: ACD District Director
SKILLS REQUIRED: Proficient in computer applications, specifically MS Word, Outlook, Excel and use of the Internet; excellent verbal and written communications, and customer service skills. Willingness to learn state and federal regulations related to courses offered. Must be discreet, responsible, dependable and work well under pressure with the ability to maintain a high degree of professionalism while projecting a positive image.
EXPERIENCE REQUIRED: Clerical or retail experience.
EDUCATION: HS diploma or GED preferred.
OTHER REQUIREMENTS: Must possess and maintain a valid Oklahoma driver's license.
STARTING DATE: June 7, 2018
TERMS OF EMPLOYMENT: 12 month, part-time (4:30 pm – 9:30 pm, Monday -Thursday)
DEADLINE FOR SUBMITTING AN APPLICATION: May 31, 2018, at 4:00 p.m.
NOTE: This is not a comprehensive job description for this position. For a complete job description contact the designated officer listed below.
To apply, email a cover letter with current resume and confirmation of any required certification to:
Mike Baugus, ACD District Director
Email: mike.baugus@centraltech.edu
Adult Career Development
3 CT Circle Drumright, OK 74030
INTERVIEWS BY INVITATION ONLY
Drumright Campus – Business Center 201 N. Settle Dr., Drumright, OK 74030 918-352-4516 Fax 918-352-9545 Pipeline 3 CT Circle, Drumright, OK 74030 918-352-4517 Fax 918-352-9545 Central Technology Center Administration – Drumright Campus 3 CT Circle, Drumright, OK 74030 918-352-2551 Fax 918-352-4117 Sapulpa Campus – Business Center 1720 So. Main St., Sapulpa, OK 74066 918-224-9300 Fax 918-224-3190 Bus. Ctr.: 918-224-0235 Fax 918-224-0744 Central Technology Center, in compliance with Title VI of the Civil Rights Act of 1964, Title VII and Title IX of the Education Amendments of 1974, Section 504 of the Rehabilitation Act and the American with Disabilities Act (ADA), does not discriminate on the basis of race, color, religious creed, national origin, age, sex/gender, disability or veteran status in any of its policies, practices or procedures. These equal opportunity provisions include, but are not limited to, admissions, employment, financial aid and educational services. Central Tech offers career and technical training under the national career cluster framework. Admission is open to interested students. Questions, complaints, or requests for additional information regarding these laws may be forwarded to Kent Burris, Assistant Superintendent, the designated compliance coordinator, at 918-352-2551, Monday through Friday between 8:00 am and 4:00 pm.
---
Related Posts