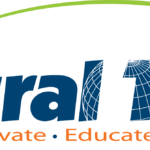 Website Central Technology Center
Elevate. Educate. Empower.
PRIMARY FUNCTION: To safely transport students to and from their home school area and to provide assistance to instructors/staff where assigned.
RESPONSIBLE TO: Transportation Director/Assigned Instructor or Staff Member
SKILLS REQUIRED: Must be able to safely drive a school bus and perform daily maintenance tasks related to bus care. Must have good interpersonal relationship skills and be able to maintain a safe environment within the bus.
EXPERIENCE REQUIRED: Bus driving experience and/or work in educational setting preferred.
EDUCATION: High School Diploma or GED and ability to obtain Commercial Driver's License Class B with air brakes and a P&S endorsement. Must have or be able to get a bus driver's license.
CERTIFICATION REQUIRED: None
OTHER REQUIREMENTS: Must uphold the policies and procedures of the Central Tech Board of Education. Must pass pre-employment drug test and random drug testing.
STARTING DATE: August 14, 2018
TERMS OF EMPLOYMENT: 9 month contract (full-time)
DEADLINE FOR SUBMITTING AN APPLICATION:June 29, 2018
NOTE: This is not a comprehensive job description for this position. For a complete job description contact the designated officer listed below.
To apply, submit a letter of application with a current resume and confirmation of any required certification to:
Kevin Holba, Transportation Director
Central Tech 3 CT Circle Drumright, OK 74030
Phone: 918-352-2551 – Fax 918-352-4522
E-mail: kevin.holba@centraltech.edu
INTERVIEWS WILL BE BY INVITATION ONLY
Central Technology Center, in compliance with Title VI of the Civil Rights Act of 1964, Title VII and Title IX of the Education Amendments of 1974, Section 504 of the Rehabilitation Act and the American with Disabilities Act (ADA), does not discriminate on the basis of race, color, religious creed, national origin, age, sex/gender, disability or veteran status in any of its policies, practices or procedures. These equal opportunity provisions include, but are not limited to, admissions, employment, financial aid and educational services. Central Tech offers career and technical training under the national career cluster framework. Admission is open to interested students. Questions, complaints, or requests for additional information regarding these laws may be forwarded to Kent Burris, Assistant Superintendent, the designated compliance coordinator, at 918-352-2551, Monday through Friday between 8:00 am and 4:00 pm.
---
Related Posts