YOUR NURSING CAREER STARTS HERE
Practical Nursing is the practice of nursing under the supervision or direction of a registered nurse, licensed physician or dentist.
The Licensed Practical Nurse (LPN) provides care based on the knowledge and application of principles and skills in the prevention of illness and the promotion, maintenance, and restoration of health.
Once licensed, employment opportunities for LPNs in the health care industry are found in hospitals, home health, doctors' offices, long-term care facilities, and various health care agencies.
FUTURE PRACTICAL
NURSING STUDENTS!
EARN APPLICATION POINTS WITH THESE CLASSES:
This career program is divided into three levels:
Level I is devoted to teaching basic sciences and basic patient care.
Level II prepares you to perform advanced nursing skills along with medication administration.
Level III then focuses on obstetrical nursing and disease processes.
The course includes classroom instruction and clinical experience in area health care facilities.
Practice your skills on a SimMan before you work on a human. State-of-the-art mannequin exhibits symptoms and ailments and can even breathe, vomit, urinate, have a bowel movement or have a baby.
"Great PN class, instructors, and curriculum! Students are prepared once completing the PN program."
Upcoming Dates:
Applications Open 11/27/23
Applications Close 1/12/24
Orientation 2/2/24
Class Begins 2/28/24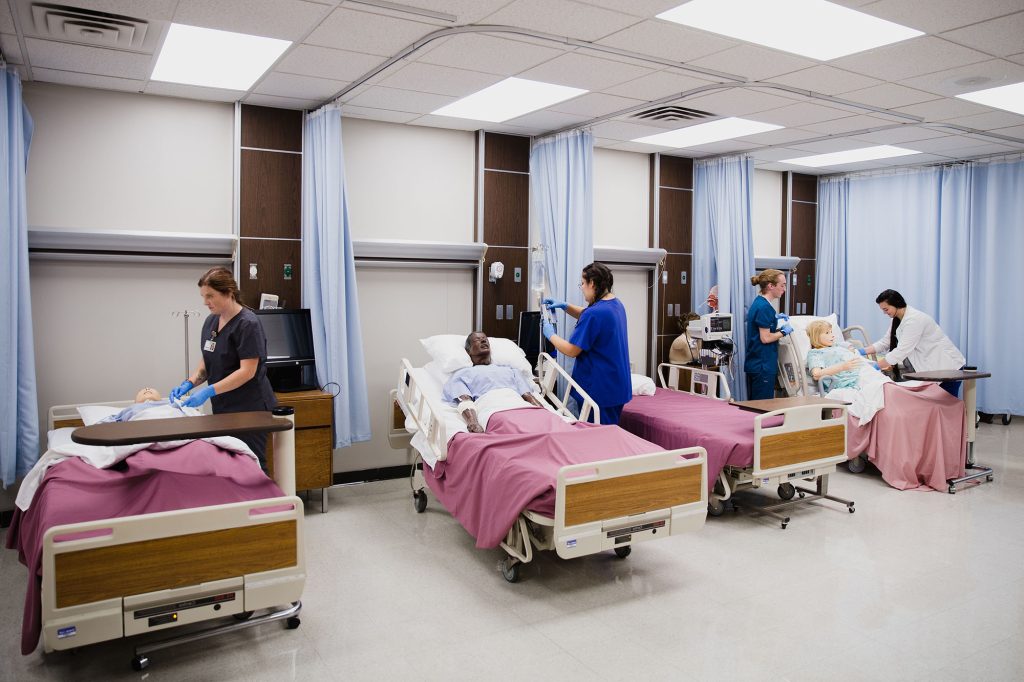 Licensed Practical Nurse
PATHWAY
Details
Accredited by the Oklahoma Board of Nursing, Central Tech currently has a 92.96% NCLEX pass rate (5-year average)!
Our Application Checklist will make your enrollment process easier along with our Practical Nursing Handbook (subject to change).
Areas of Study
Core Medical Terminology
Anatomy & Physiology
Long Term Care Certified Nurse Aide
Intro to Nursing
Fundamentals of Nursing
Clinical I Basic Nursing
Pharmacology & Intravenous Therapy Skills
Medical Surgical Nursing I & II
Clinical II Medical Surgical Nursing (Part I)
Clinical III Medical Surgical Nursing (Part II)
Pediatric Nursing
Maternal/Newborn Nursing
Clinical IV Transition to Practice
Mental Health Nursing
Potential Career Path
Source: Zippia.com