MEDICAL FRONT OFFICE
Includes PHARMACY TECHNICIAN. Starts August 2023.
NO BLOOD. NO GUTS. JUST GLORY.
Interested in working in the medical industry, but not jazzed about dealing with blood, urine, and other bodily fluids?
Ever wonder how hospital administrators (you know, "head of the hospital") get their start?
Are you a single parent needing flexible hours, or a person interested in a remote (working from home) job?
This career offers a variety of options whether you choose it as a lifelong career or as a steppingstone to a higher health occupation.
MFO Specialists welcome and check-in patients, schedule appointments, and optimize patient satisfaction on the phone and in person.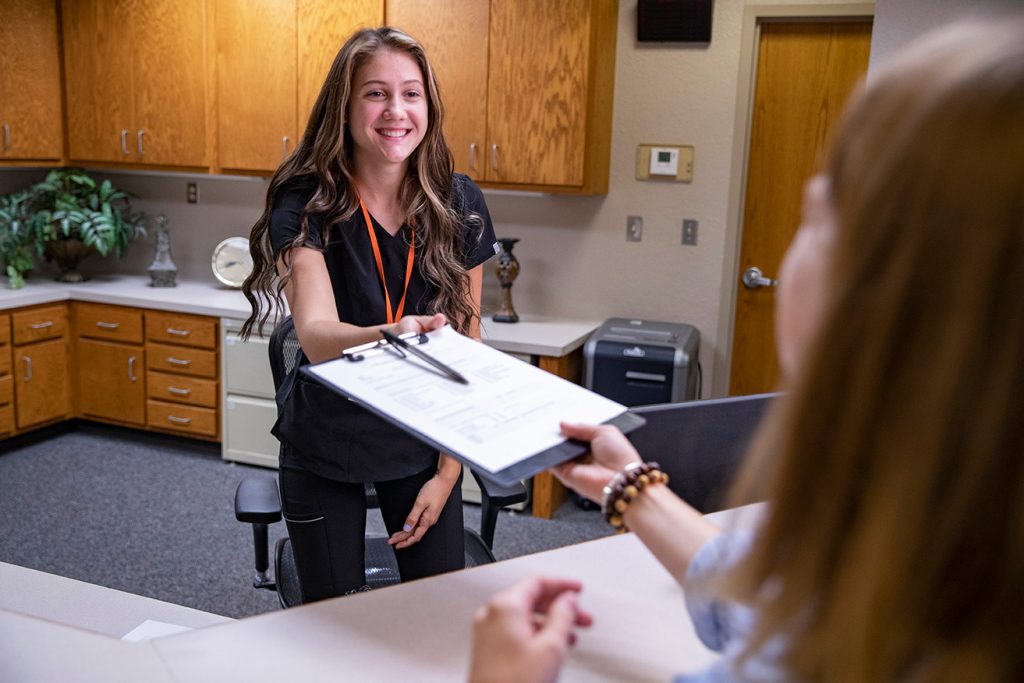 WHAT WILL I LEARN?
In this class students will learn customer service, patient billing, telephone etiquette, the importance of teamwork, and touch on coding. Students will be taught business skills such as: Microsoft Office (Word, Excel, Outlook), 10-key data entry, and improve their typing skills. They will develop an understanding and recognition of business letters, medical forms, patient releases, and medical releases.
Students will complete an internship of 120-hours in a clinical setting and learn to recognize diagnoses and procedure coding.
You will even learn about SOAP. No, not the cleansing bar…the subjective, objective, assessment, and plan. An acronym used as a method of documentation for healthcare providers.
So, now that you are interested, where can you get a job? Graduates find positions in medical clinics, labs, emergency rooms, and hospitals. Detail oriented adult students may choose to continue their learning in our medical coder program. Some may work as a MFO while obtaining a business degree in healthcare administration.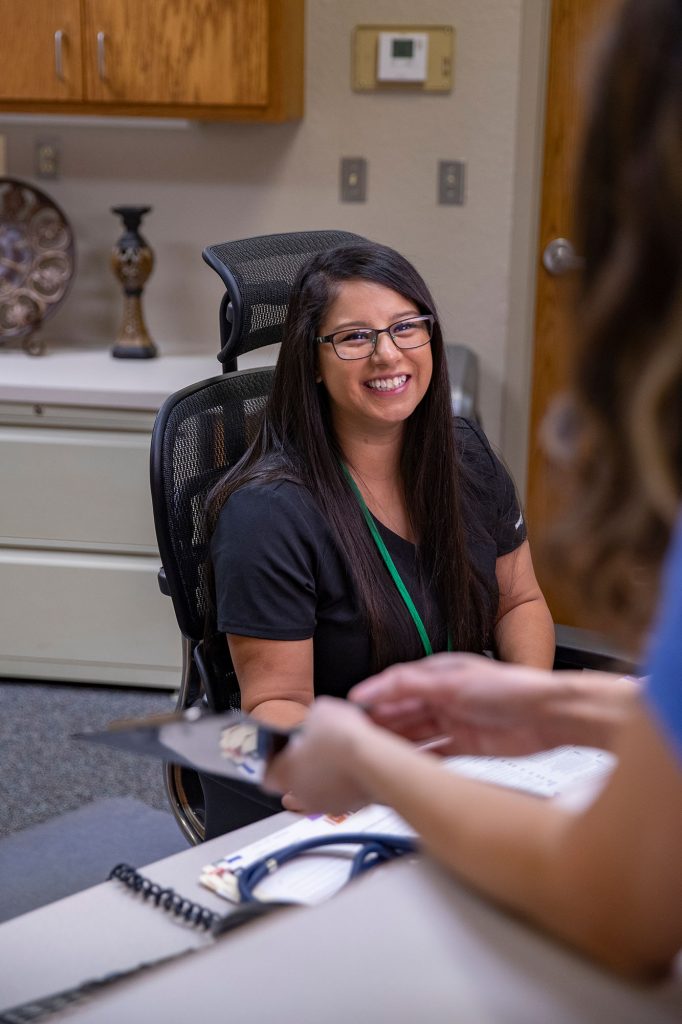 "MFO is a great place to learn amazing things that will help me in my future."
MEDICAL FRONT OFFICE ASSISTANT
Details
This program prepares you for entry-level employment in a variety of health care facilities.
You will learn administrative routines and procedures followed in a medical office including correct medical terminology and advanced computer skills. Medical office accounting procedures, including patient billing, will also be covered.
You will gain skills required for numerous industry-related certifications. Background check is required.
Areas of Study
Introduction to Administrative Assistant – Medical
Anatomy & Physiology
Foundations of Technology
Employment Preparation
Administrative Medical Office Procedures
Electronic Health Records
Internship/Employment Preparation
Potential Career Path
Source: Zippia.com