RESPECT – INTEGRITY – DEDICATION – ACCOUNTABILITY – SERVICE
If you are interested in protecting people from criminal activity, punishing offenders, helping ensure justice for crime victims, and rehabilitating criminals, this class puts you on the right path. You will study a wide range of training from simple patrol operations to crime scene investigation.
Since this class is run according to industry standards in a para-military style, students will hold a variety of ranks and responsibilities. Students must wear a class uniform and obtain black duty boots and tactical pants. Physical activity is part of the course. Students supply their own proper attire and works gloves for physical exercise.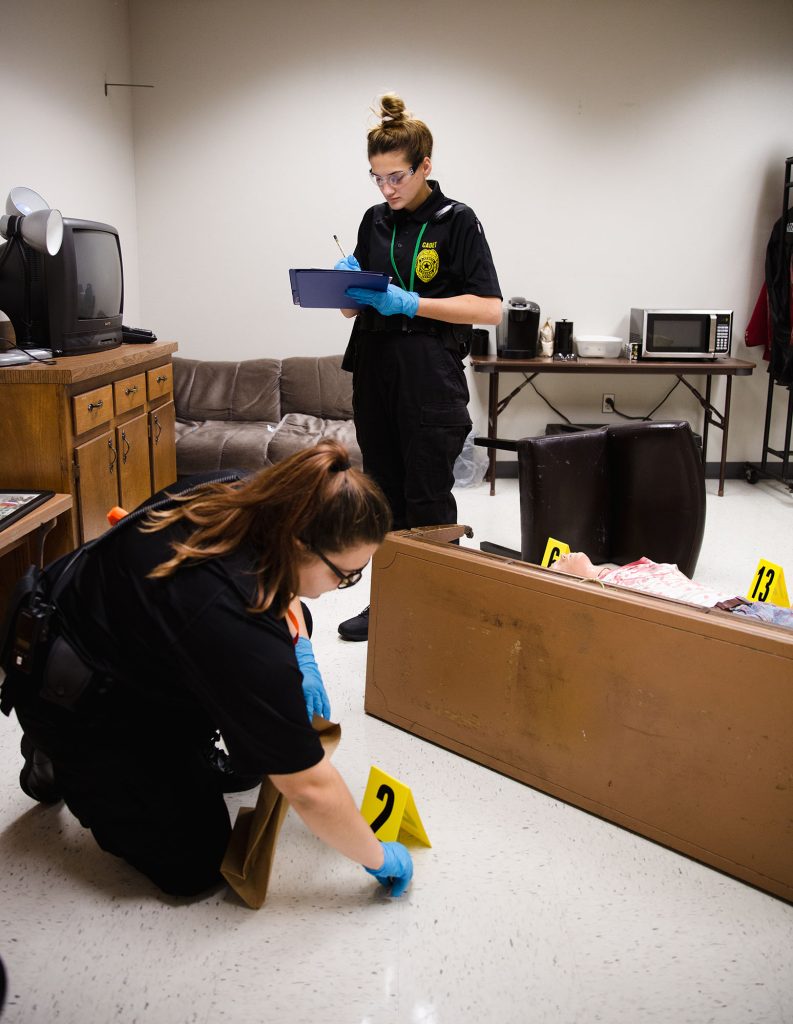 "Central Tech expanded my knowledge and desire to enter a career in law enforcement."
Future Opportunities
There are many job opportunities in the criminal justice field.
CRIMINAL JUSTICE OFFICER
Renewed national interest in public safety and security along with a more security-conscious society has expanded opportunities for employment in the criminal justice field. Instruction and hands-on training for this program will focus on:
Tactical & Interpersonal Communications Skills
Police Function & Fundamentals
Criminal Law
Traffic Management & Accident Investigation
Criminal Investigation
Criminal Evidence
Criminal Procedure
Defensive Tactics for Law Enforcement
Criminalistics & Introduction to Forensic Science
Firearm Safety
CLEET Phases I & II
Upon successful completion, students 17 years of age or older will be qualified to take the Oklahoma State Unarmed Security Guard License exam.
Areas of Study
Introduction to Criminal Justice
Workforce Staging for Law Enforcement
Police Function & Fundamentals
CLEET Phase I & II – Unarmed Security Guard
Traffic Management & Accident Investigation
Criminal Investigation
Introduction to Forensic Science
Law Enforcement Equipment & Weapons
Defensive Tactics for Law Enforcement
Introduction to Homeland Security
CPR & First Aid
American Court System: Criminal & Civil
Interview/Interrogation & Report Writing
Crisis Intervention & Emotionally Disturbed
National Incident Management System
Applied Concepts in Fitness
911 Tele-communicator Basics
Prisoner Detention
Internship and/or Capstone
Criminal Evidence
Criminal Procedure
Ethics & Professional Behavior in Law Enforcement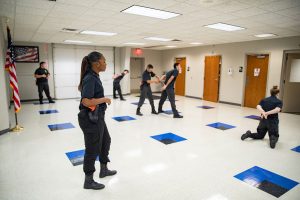 "I have recommended Criminal Justice to a lot of people."
#CentralTechCriminalJustice