LINEMAN TECHNOLOGY
Dangerous Job
Linemen have one of the most dangerous jobs in the country. That's why a strong work ethic, good communication skills, a positive attitude, and of course, physical strength for pole climbing is a must. If you possess these skills and enjoy taking pride in your craftsmanship, then look no further.
The Lineman program trains you to be a high-voltage lineworker utilizing hands-on instruction in indoor and outdoor labs, as well as theory-based curriculum for safety and electricity.
You must be 18 or older to begin coursework since you will earn your Class A commercial driver's license (CDL).
Upon completion of this program, you are on your way to becoming a journeyman lineman which will open your world to amazing paths and opportunities. Job placement assistance is available to those who successfully complete the program.
Internship
A key component of the program is the utility internship which allows you to work on-site with industry partners. Learn the job by doing the job.
What's the difference between lineman and electrician?
Linemen are responsible for creating and maintaining electrical lines that carry power across the nation. Linemen work with high voltage transmission lines outdoors.
Electricians work on lower voltage both indoors and outdoors for residential and commercial buildings.
Areas of Study
OSHA10 and Power Line General Safety
Basic Electricity
Climbing Skills
Framing and Construction Specs
Equipment Operation
Setting and Replacing Poles
Basic Transformer Theory and Transformer Installation
Utility Internship
Service Installation & Metering
Conductor Installation & Repair
Rubber Gloving Methods
Underground Distribution
Fusing & System Coordination
Substations & Voltage Regulation
Potential Career Path
Source: Zippia.com
Quick Facts
Read More
Students: Adults
Campus: Drumright
Times: 8:25 am – 3:35 pm
School Year: August-July
---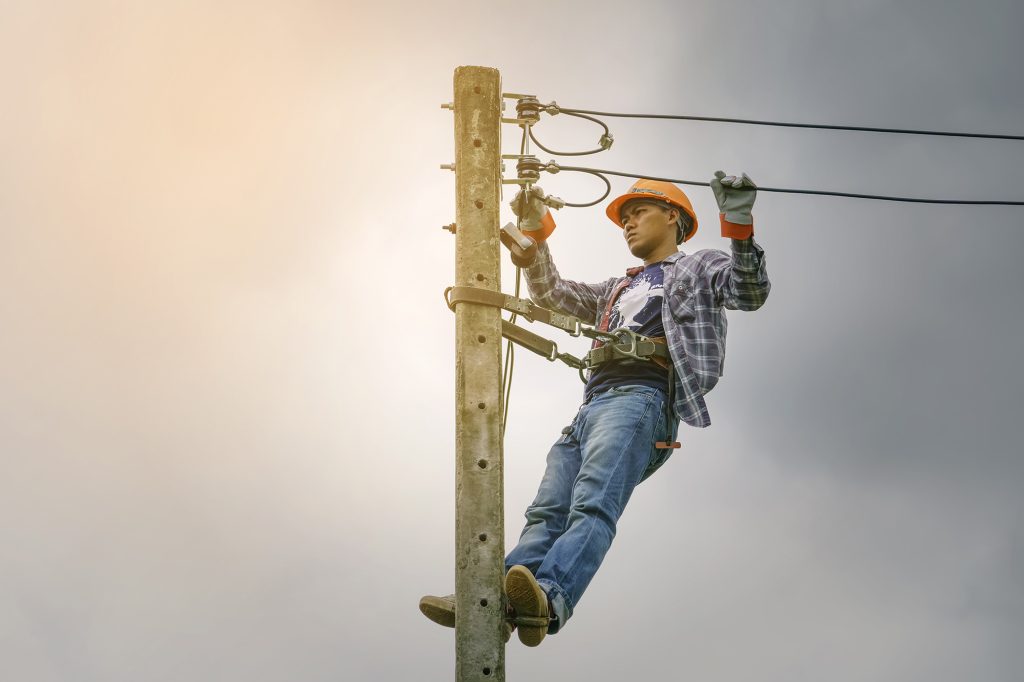 Interested in the Lineman class?
Fill out the following form and we will contact you when applications open.